About Landsverk and Associates, Inc.
History
I founded Landsverk and Associates, Inc. in 2005 and haven't looked back since. I office out of my home near Fosston, MN, and am very thankful for technology which keeps me connected with my clients whether I'm on the road or behind my desk. Over the years, I have worked with a broad range of organizations and projects. The success of my clients is the focus of everything I do, and I strive to bring my best to every project and client.
Mission
To provide consulting services that help rural communities, nonprofits, and small businesses maximize success.
Focus on Rural
I am passionate about rural communities and rural life. Since launching the business, I have enjoyed working within Northwest and West Central Minnesota, helping numerous communities, nonprofits, and small businesses achieve the goals that are important to them.
My Vision
I envision a thriving economy which provides opportunity for people to live and work in small towns and rural areas. I find great pleasure in helping small businesses and communities achieve their goals.  I believe that rural America is – and should always be – one of the best places on earth to pursue one's dreams. I value people, resources, and true communication – the kind that enables people to hear and to be heard.
My Values
Foundational values for my consulting work are honesty, responsibility, collaboration, and client success.
Services Provided
Landsverk and Associates provides the following services: planning, grant writing, facilitation, research, studies, project design, project coordination, and coaching.
Work Worth Doing
"Far and away the best prize that life offers is the chance to work hard at work worth doing."  Theodore Roosevelt
I find great satisfaction in "work worth doing." In my consulting practice, I strive to develop deep and lasting relationships with my clients, helping them to achieve the objectives that are important to them.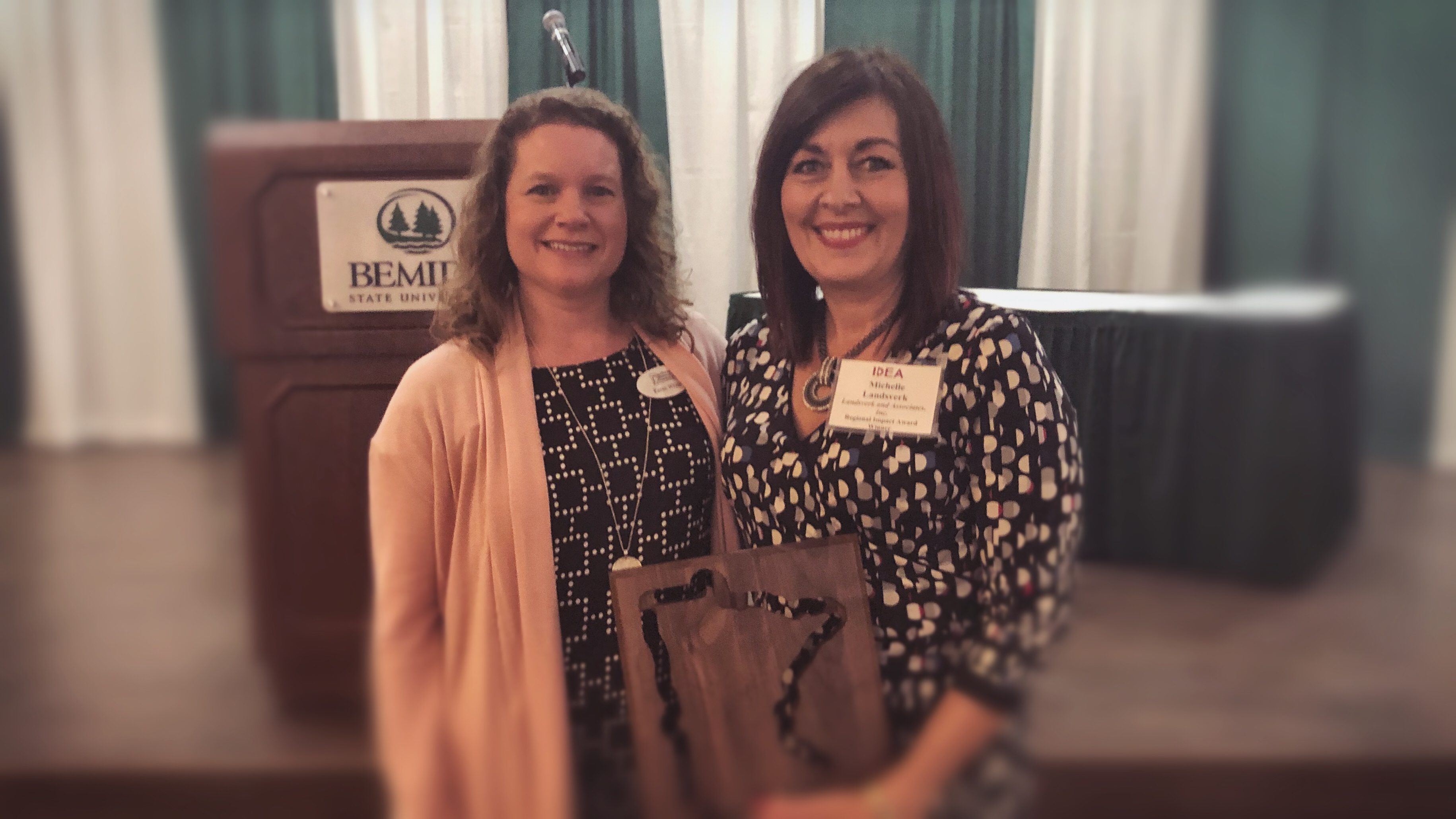 Projects Completed
Launch of Prairie Pines Childcare Center
Strategic Plan for Northland Community and Technical College
Strategic Plan for Minnesota State Advanced Manufacturing Center of Excellence
Comprehensive Environmental Scan on Minnesota Manufacturing Industry and Manufacturing Education
Strategic Plan for Greater Minnesota Management
Launch of Two Rivers Angel Network
City of Fosston Housing Study
Alexandria Area Economic Development Strategic Plan
Manufacturing Career Dream Team
Jobs, Inc. Strategic Plan
Child Care Plan, City of Fosston
Dream It. Do It. Minnesota Digital Badge Pathway
City of Fosston Comprehensive Plan
Johnson Ave Redevelopment 
City of Thief River Falls Strategic Plan
Thief River Falls Multi-Event Center Joint Powers Agreement
Environmental Scan of Manufacturing in Minnesota
Additive Manufacturing in Northwest Minnesota Whitepaper
Case for Broadband Study
Business Broadband Use in Northwest Minnesota Study
Recreational Plan and Proposal Development for City of Fosston
Recreational Project and Proposal Development for City of Clearbrook
Design, Development, and Coordination of IDEA Competition
Design, Development, and Coordination of IMPACT 20/20
Funded National Science Foundation Advanced Technical Education Proposal
Funded National Science Foundation, Continuing Center of Excellence, Advanced Technical Education Proposal
Funded National Science Foundation Advanced Technical Education Proposal for eTECH Online Education Program
Numerous other projects and funded grant proposals
Other Information
Board President, Greater Minnesota Management
Northwest Private Industry Council Business Services Committee
Northwest Innovators NoW Network Navigator
Founding member of One Body One Blood
Blogger and content creator for numerous websites
2019 Regional Impact Award recipient (Northwest Minnesota Foundation)
Founder and Chairwoman of Pine to Prairie Angel Fund
Graduate of Northwest Minnesota Foundation Leader Impact program
Graduate of Northwest Minnesota Foundation Nonprofit Management Series (University of St. Thomas College of Business)
Helped secure more than $4 million in business financing for past clients
Secured more than $10 million in grants and venture capital for clients
Certified QuickBooks ProAdvisor since 2002
Certified Core Four Business Planning Trainer
Board of Directors, Fosston Area Community Fund
Treasurer, Bethel Assembly Church
Advisory Board, University of Minnesota Crookston School of Business and Entrepreneurship
Advisory Board, Bemidji State University, College of Business, Technology, and Communication
Past Director of the Minnesota Women's Business Center
Past owner of a successful retail business